Simpler. Seamless. Solutions.
We are a pan African cloud-based digital service provider. We have points of contacts in 16 African cities, Johannesburg, Gaborone, Lusaka, Ndola, Blantyre, Lilongwe, Lagos, Abuja, Port Harcourt, Kanu, and Abidjan.
Our vision is reimagining a better future through digital solutions. As Africa's leading Digital Service Provider providing innovative, business-relevant services in Edge AI, SDN/NFV, Cloud-Based Solutions and Intelligent Connectivity. We are driven to assist our clients in Banking, Oil and Gas industries, FMCG, Mining, Health, Real Estate, IT, Public Sector, Logistics companies in their Digital Transformation journey. Our strength lies in the great people we have across the business and our ability to provide global international best practice methodologies customized to local customs in each of our cities of presence.ita
Headquartered in Mauritius, we were founded in 2013. We are a Convergence Partner company, an investment management firm focused on the TMT sector in Africa.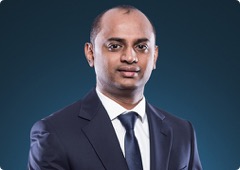 Vishalanand Woochit
Director, Ocorian
Vishal is a Director within the Alternative Investments line of service of Ocorian. Vishal has 16 years' experience in the Global Business sector, fund structuring and administration of private equity funds and collective investment schemes.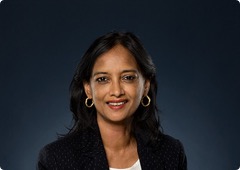 Nousrath Bhugeloo
Director, Ocorian
Nousrath joined Ocorian following the acquisition of ABAX, a leading management company in Mauritius where she was a Partner. She has more than 20 years' experience in the corporate services industry.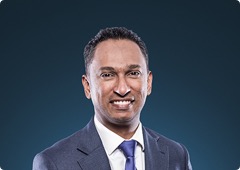 Fazeel Soyfoo
Alternate Director, Ocorian
Fazeel is a Director at Ocorian where he is responsible for initiating the strategy and leading the development of the tax offering. He provides a range of tax compliance and advisory services, and participates actively in industry forums on tax technical and policy matters in Mauritius.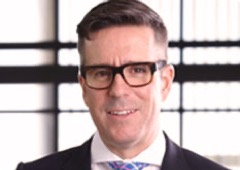 Brandon Doyle
CEO and Founding Partner, Convergence Partners
Brandon was one of Convergence Partners' founding partners in 2006 and has run Convergence Partners since inception. He has more than 25 years of investment banking and private equity experience.
Craig Wilson
Principal, Convergence Partners
Craig is responsible for Convergence Partners wireless investments across the continent and new project development.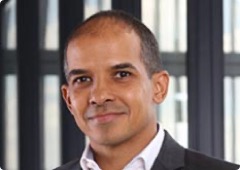 Envir Fraser
Chief Strategy Officer & Partner, Convergence Partners
Envir is a Partner in deal team with a primary focus on portfolio company management. He also oversees the research, regulatory, policy and strategic business development functions. He serves on the boards of certain of Convergence Partners investee companies.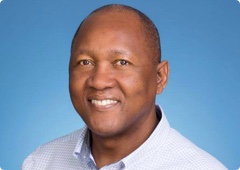 Andile Ngcaba
Executive Chairman
Andile Ngcaba is the controlling shareholder and non-executive Chairman of Convergence Partners.
Dr Christian Wirtz
CEO
Christian, who holds a PhD in Economics, brings a wealth of Telecoms and Enterprise Business experience in Europe and Africa.

During his time in the Enterprise Business Unit at MTN, he played an instrumental part in turning the business around from revenue decline to double-digit growth.

Before joining MTN, Christian held several Senior Management roles in Vodacom South Africa, Vodafone Germany, and the Vodafone Group organisation. Christian also spent 7 years with McKinsey & Company. (His final appointment is subject to pending approvals).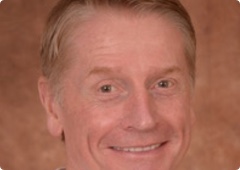 Nick Reed
CFO
Nick is a Chartered Accountant of 38 years standing. Having spent 5 years in the auditing profession and 24 years in investment banking, in 2012 Nick was appointed Managing Director of the African operations outside of South Africa of a leading pan African Enterprise Internet Service Provider.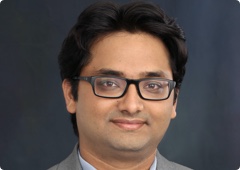 Pramod Venkatesh
CTO
Pramod has 10+ years experience in field of Cloud, AI, DevOps, SDN . He is a Technology and team oriented leader with a successful track record spanning Pre-sales, Product Management, Architecture, Marketing and Operations in the field of DevOps, Cloud and Software Defined Networking Technologies.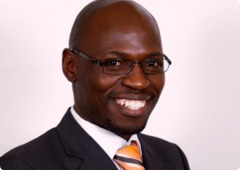 Duncan Pie
COO
Duncan Pie is an experienced professional with over 22 years in Financial Services, IT and Telecoms covering Strategy, Product Development, Sales, People Management and Executive Management. He has worked for Microsoft, Botswana Telecoms and Dimension Data.
Nanda Scott
Group Chief People Officer.
Nanda has 20+ years of experience as a seasoned and highly commercial Human Capital and Business Executive both globally and on the African continent.  She has held multiple leadership positions in firms spanning Tech, Investment Holdco's, Media, Telcos, Construction, Property & Legal environments, among others. 
She has experience in managing multi-country teams across Europe, Middle East and Africa and prior to joining inq. spent the last 8 years in a Pan-African business with her most recent role as their Group Chief People Officer.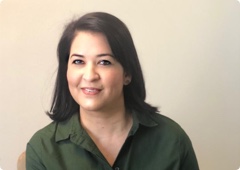 Nanda Scott
CHCO
Nanda has 20+ years experience in the Human Capital Space and has held multiple leadership positions in global firms spanning ICT, Media, Legal, Construction & Property management with the last 8 years in the Econet Group, a Pan-African Business where her most recent role was Group Chief People Officer.